Hello!
We are Karin and Nick Sterchi and since 2016 we run together the Aare Jungfrau AG with many accommodations in Wilderswil and Grindelwald in beautiful Switzerland. We both grew up in the Bernese Oberland: Karin in Wilderswil and Nick in Grindelwald. After almost 20 resp. 10 years that we worked professionally in the Oberaargau, we returned to our beautiful home – the Bernese Oberland – in 2016. Our love for our homeland, for the lakes and mountains here, has always been very great.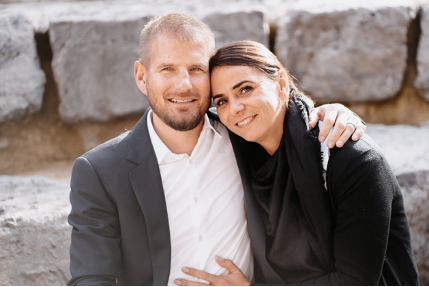 The rental of accommodation is in our family. Already Nick's mother managed shelters. Then in 2016 it was clear to us that we wanted to do this professionally.
Contact with domestic and foreign guests and with different cultures is something very special for us, and we love being hosts. Our claim is that every guest feels comfortable in our accommodations. Like home – in a beautiful place.
Among the exponents:
Karin Sterchi
Karin is a qualified businesswoman with additional training in management and worked for HG Commercial for 10 years.
Nick Sterchi
Nick has been in the finance and real estate business for over 20 years. He has a degree in banking and has been running his own financial consulting company since 2016.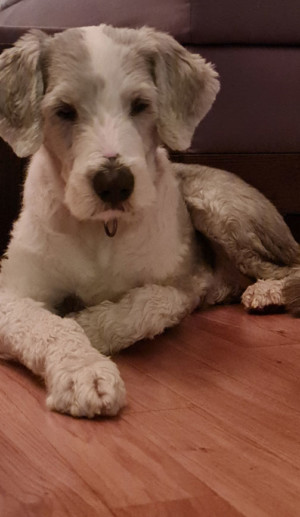 Together we enjoy experiencing tourist and culinary heights. We love to travel, love nature and feel at home in the mountains – as well as on the water. We are also united by a great love for animals. Our family includes a dog and three cats.
The Aare Jungfrau AG
Aare Jungfrau AG has been renting and managing vacation properties in the most beautiful place in the world, the Jungfrau region, since 2016.
We ensure unforgettable vacations with our properties in Wilderswil and Grindelwald. Our portfolio ranges from detached vacation homes to stylishly furnished luxury apartments, to small cozy apartments.
Wilderswil
Wilderswil near Interlaken, together with the neighboring villages of Bönigen, Interlaken, Matten and Unterseen, forms the Bödeli, which lies between Lakes Thun and Brienz. Wilderswil is the ideal starting point for many excursions in the Jungfrau region, where you can enjoy various activities such as hiking, biking and skiing. We are the clear number 1 destination for adventure sports in Europe!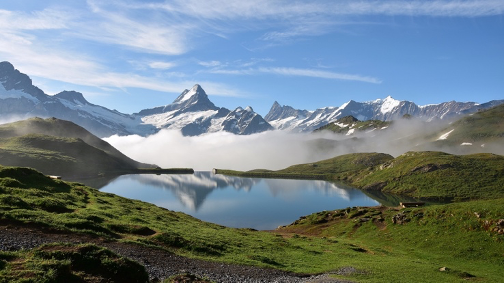 Grindelwald
The international mountain village of Grindelwald is nestled in an imposing alpine landscape at the foot of the Eiger North Face and is surrounded by a unique mountain backdrop. These, and the countless excursion destinations such as the Jungfraujoch – Top of Europe, First, Kleine Scheidegg, Männlichen or Pfingstegg are waiting to be discovered; be it on a hiking or biking tour or in winter while skiing, sledding or snowshoeing.
The renowned and internationally best-known tourist village also offers other highlights. Grindelwald has tennis courts, a sports center for skating, curling, curling, fitness, wellness, indoor swimming pool, climbing park and much more.