Welcome to Aare Jungfrau - your premium provider for apartments in Switzerland. We have the perfect accommodation for you.
Our recommendation
Chalet Gousweid welcomes you to Wilderswil in the canton of Bern. The Harder apartment features a terrace and garden views. The accommodation is located 48 km from Adelboden. You will benefit from free WiFi and private parking at the accommodation.
We are here for you!
We want you to feel comfortable with us, so we are always there for you before, during and after your visit, for wishes, suggestions or other questions contact us.
Our accommodations
Enjoy your stay in our lovingly and modernly designed apartments in Wilderswil and Grindelwald. Whether as a family, couples or groups, here everyone will find the right accommodation. All our apartments are in a top location, nearby are countless excursion destinations, restaurants, bars, sports facilities and much more.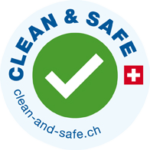 Testimonials
What our guests say
The apartment was wonderful and excellent The apartment owner is helpful and responsive Parking is excellent and free We spent a wonderful time and would recommend everyone to take this apartment
Really nice apartment with terrace and very large living room. Beds were very comfortable. Very clean and modern. Good TV equipment. Very nice host.
ery spacious room, modern and very clean. Nice practical kitchen, big flat screen TV, automatic windows blinds, convenient and secure under ground parking, good location very close to train station. Nice staff and owners.
Contact us!
Do you have any questions or would you like to tell us something? Please use our contact form, we will get back to you as soon as possible.